Pet Wellness Plans
Our IAH Annual Wellness Plans provide your pet with a comprehensive level of preventive care to live a long and healthy life. By enrolling in one of our plans, you're taking an important step to maintaining your pet's health and well-being.
The plans offer high quality health care for your pet with significant discounts on preventive services and allow you to spread the payments over time. Your pet will have the benefit of semi‐annual comprehensive wellness exams, up to two additional office visits, vaccinations, screenings, blood test and additional services depending on the selected plan level.
Submit the Wellness Plan form below to get more information about our IAH Wellness Plans, or call us today.
Benefits of
IAH Wellness Plans
High-quality, proactive health care
Interest free monthly payments at not extra cost
Additional saving of 5 -10% on other professional services (based on plan)
10% discount on 6 months of heartworm prevention & 20% discount on 12 months of heartworm prevention
Find a plan that's right for you!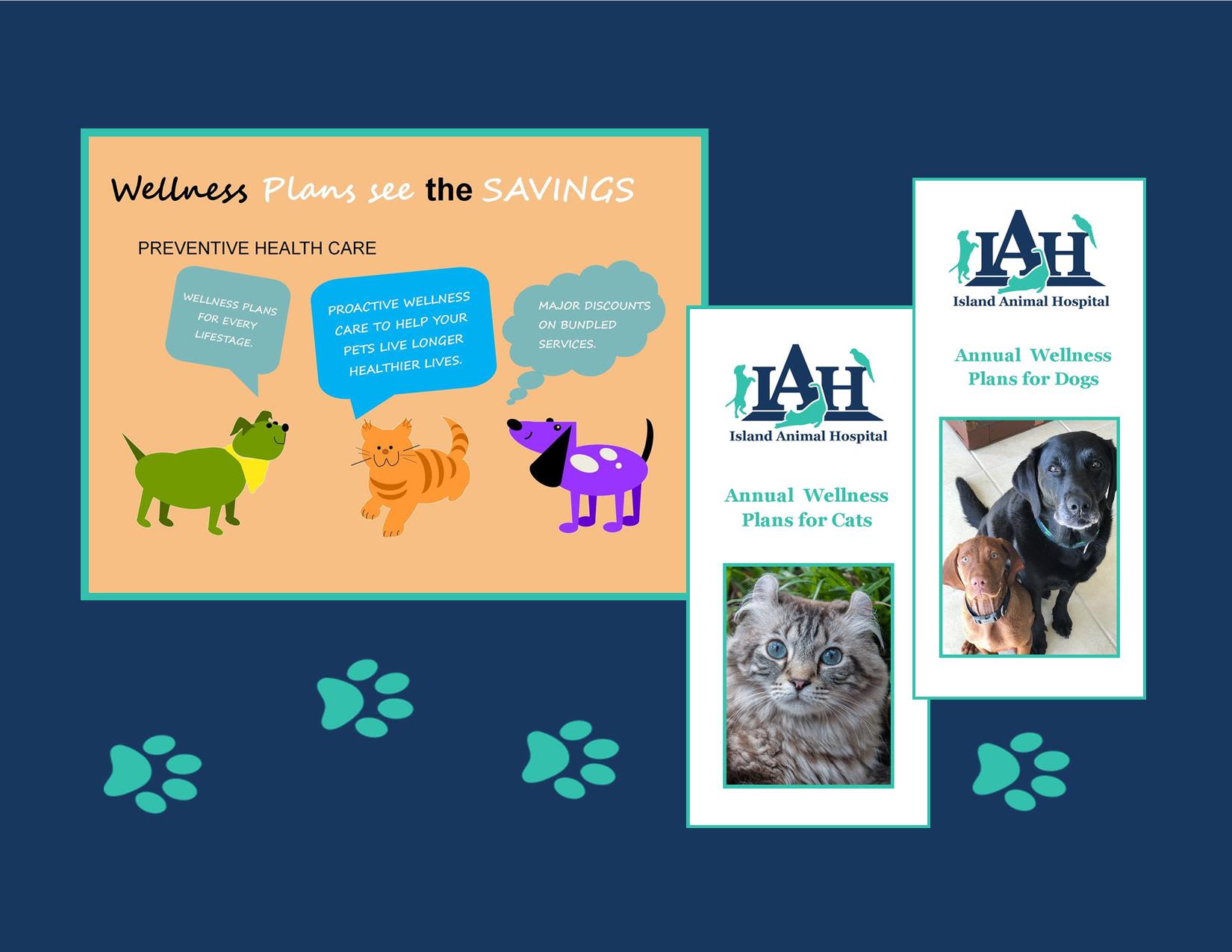 Take a Closer Look
Essential Plans
Comprehensive Plans
Comprehensive Senior Plans
Schedule a Wellness Plan Visit