Our Veterinarians
The Island Animal Hospital team of skilled veterinarians welcomes you to our practice, proudly serving the St. Simons Island area. At Island Animal Hospital, it is our daily privilege to provide quality vet care to your cherished pet, with compassion and competence. We hope to ensure a positive impact on our patients, pet owners and the local community.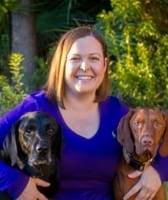 Dr. Jaclyn Luckstone
Managing Veterinarian
Dr. Luckstone is very excited to move into her new role as managing veterinarian at Island Animal Hospital. She feels strongly about upholding the same values Dr. Rossiter has for many years - practicing progressive, high-quality veterinary medicine and providing the best client service experience possible. She happily escaped the long, cold winters of the northeast and joined us in January 2013. Dr. Luckstone graduated from Ross University School of Veterinary Medicine in 2009 and completed her clinical year at North Carolina State University. She has a special interest in caring for birds and exotic pets, but also enjoys canine/feline internal medicine, pain management, and holistic medicine including laser therapy and acupuncture. Outside of the office, her hobbies include photography, baking and spending time with her own pets: Maddy, a black Lab; Indiana Jones, a Vizsla; and Linnie, a lineolated parakeet.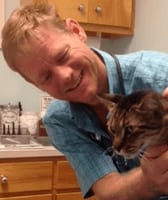 Dr. Karl Hill
Associate Veterinarian
Dr. Hill is excited to join Island Animal Hospital after 18 years in practice as a zoo veterinarian and two years of small animal practice in Georgia. He has served as the Veterinary Advisor to the Snow Leopard Species Survival Plan and scaled down cliffs to provide medical care to California Condor chicks in their nests. He has also volunteered his time helping shelter animals with spay/neuter clinics for cats and rabbits and provided exams for rescue dogs. As a graduate of the University of Georgia, Dr. Hill is happy to be back in his home state. Dr. Hill, his wife Tiffani, and son Matthew share their home with their two dogs, Molly and Oreo; a cat named Flash; and a house rabbit, Bodie. Last but not least they have a chameleon who they call Groot. Together, the Hill family enjoys kayaking, travel, and science fiction, and they are very happy to be a part of our community.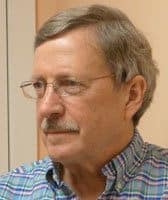 Dr. Jan G. Rossiter
IAH Relief Veterinarian
Jan Rossiter has had the pleasure of providing veterinary care to local pets since 1984. Recently he stepped down from his position to retire. He leaves a talented group of veterinarians and veterinary staff whose mission is to provide progressive and compassionate medical care for companion animals and their families. Dr. Rossiter, a native of Iowa, graduated in 1973 from Iowa State University. Before moving to Georgia, Dr. Rossiter practiced in Schenectady, New York; Barre, Vermont; Nantucket Island, Massachusetts; and Plymouth, Massachusetts.
Jan and his wife Cathy have two sons, Luke and Ian, a daughter- in- law Katie, and a grandson Connor. His pet family includes two St. Simons Island cats and a Chihuahua. We look forward to Dr. Rossiter sharing his many years of experience to consult and train the Island Animal Hospital staff while he enjoys the flexibility of retirement. His interests in veterinary medicine include diagnostic medicine, clinical pathology, dentistry, ultrasound, cardiology and working with wildlife.